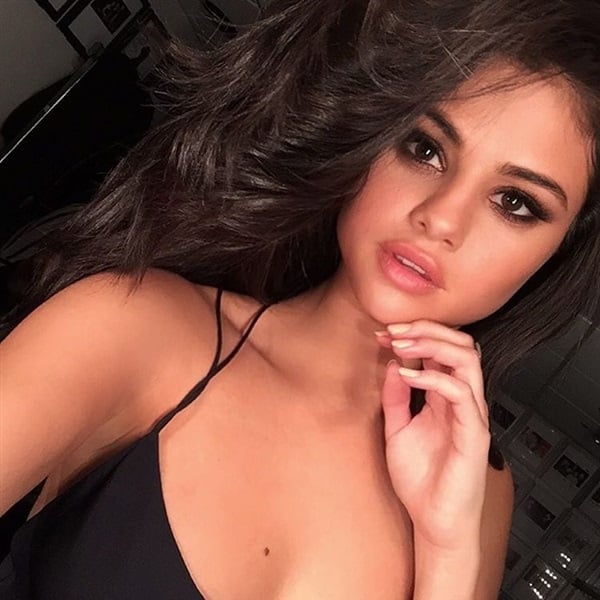 ---
Despite being inflicted with two debilitating ailments in lupus and being Mexican, Selena Gomez has managed to persevere and she is poised to have an extremely successful and slutty 2016.
Yes, not only does Selena have a new movie coming out (Neighbors 2) and an album near the top of the charts, but she also managed to steal the show on "Saturday Night Live" this weekend by rolling around on a bed in a silk nightie with her nips (possibly) popping out in the video below.
Of course stealing the spotlight on SNL wasn't enough for an overachieving skank like Selena, so she also recently released the behind-the-scenes video below from her "Hands To Myself" music video shoot.
In this behind-the-scenes video Selena explains the simplistic story line of the music video to her functionally retarded fan base. However its main purpose is to help boost album sales by giving additional shots of Selena in those granny panties, as well as a different angle of her naked in a bathtub… Unfortunately since no one throws a toaster in the tub and with Selena clearly in a whoring zone right now, we can expect more sinfully slut fueled success for her in the coming year.