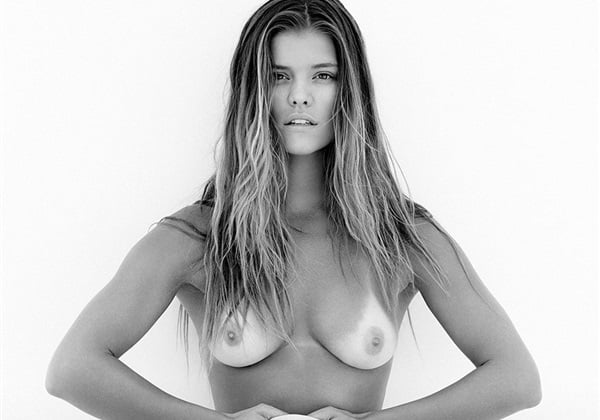 ---
Super model Nina Agdal just unleashed a devastating wave of nudity by showing off her bare boobs, butt, and part of her vagina in two new photo shoots which have been combined into the gallery of images below.
This ocular assault of sinful feminine flesh by Nina Agdal is a clear attack against us pious Muslim people, and it will not go unanswered. Upon hearing of these nude photos the Islamic High Council called an emergency meeting of clerics and imams from all over the Muslim world to review these offensive pics and decide what should be done.
Six hours later when the council members finally emerged from their chambers sweaty and dehydrated (no doubt from all the intense deep thinking and Qur'an consulting they were doing), they issued a decree that Nina Agdal must travel to the Middle East and personally answer for her crimes by making restitution in the form of prolonged sexual servitude. A most merciful judgment that Nina would be a fool not to accept to be sure. However, if Nina does not comply within 48 hours, rest assured that a strongly worded fatwa will be issued against her.