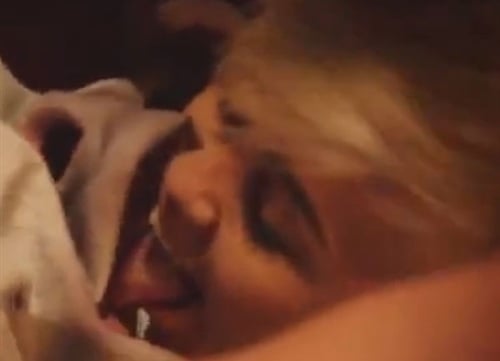 ---
The photo above is of converted Muslimina Miley Cyrus sliding her eager tongue underneath a Muslim man's tunic.
This Miley Cyrus candid pic was obviously shot at a sheik's wild sex party. As an obedient Muslim woman Miley was in attendance serving as the "entertainment" (but she did not sing *wink *wink).
It is every red-blooded Muslim man's dream to be invited to a Miley Cyrus party like this one. Drinking fermented yak's milk, cursing the Jews, reciting our favorite passages from the Qur'an, and running a train on Miley sounds like one hell of a good time.