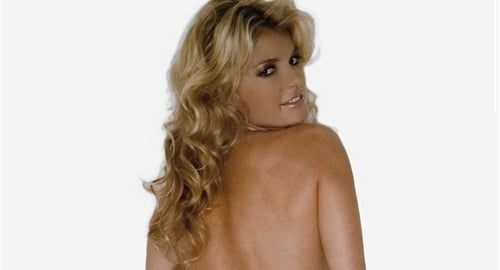 ---
Marisa Miller and her band of merry whores all appeared in the UK version of GQ magazine topless.
It is all part of GQ's tribute to gratuitous almost nudity in magazines. The good people at GQ are such innovators in this field that they didn't even bother conducting any BS interviews with the models in which they talk about how a sense of humor is the most important thing in a man. Nope just a full page of almost partial female nudity with a small bio in the upper corner, and a copy of their signature so after guys get finished beating off to them they can forge checks in their names. It doesn't get much hotter than that.
Without further ado here is Marisa Miller & friends topless in GQ magazine.