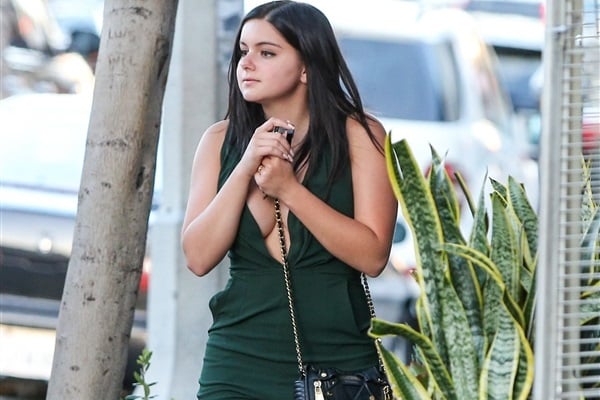 ---
17-year-old "Modern Family" star Ariel Winter nearly had her bulbous teen titties fall out of her top while heading to an audition braless in the photos below.
If Ariel Winter needs help controlling those tig ole bitties of hers us Muslim men would be happy to duct tape them down and stick them in a burka, or better yet lop them off with our scimitars and turn them into water canteens to be slung over the back of a camel.
Of course if Ariel thinks that showing her double D boobs without a bra like this at casting calls is going to extend her acting career after "Modern Family" finally goes off the air she is sorely mistaken. For she will almost certainly lose out on the only roles she is suited for (like "big tittied whore #1" and "pudgy girl with huge knockers") to actresses who did not foolishly undergo breast reduction surgery because of alleged "back problems" as Ariel recently did.