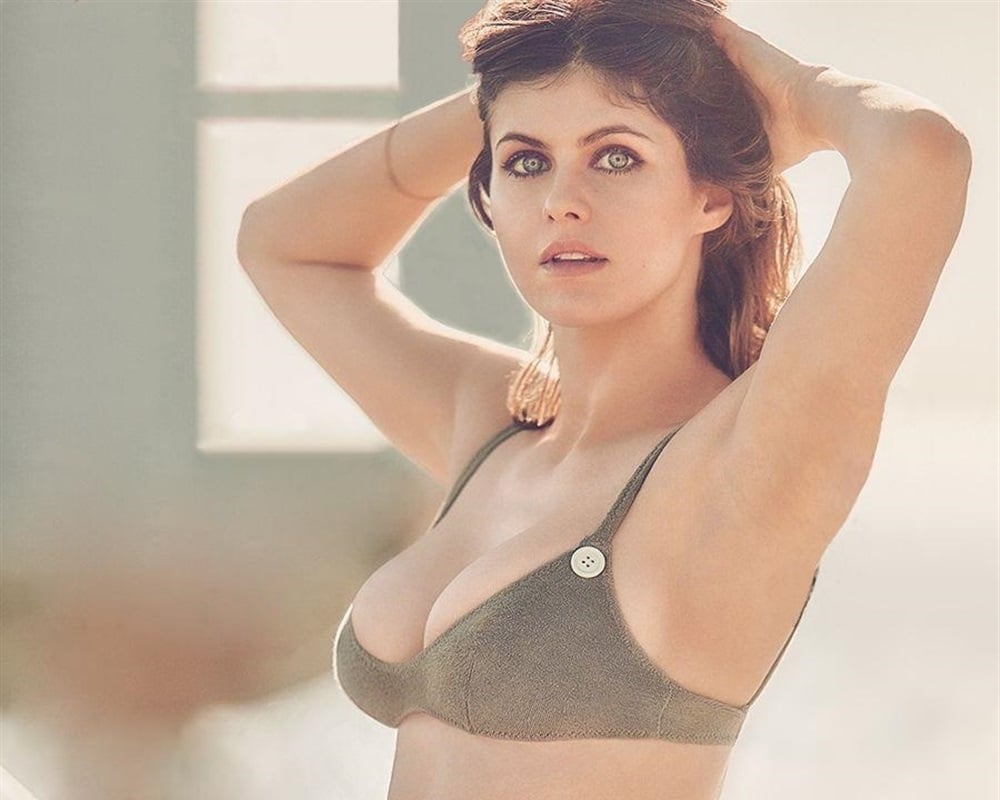 ---
Alexandra Daddario sells her boobs for cheap in the photos below from the Mexican version of GQ magazine.
Alexandra must not have a very Jewy agent, for at this point in her career it is ridiculous that she has to go down to a third world shithole like Mexico to prostitute her tantalizing titties in exchange for some cheap tequila and a few measly pesos. What is next is Alexandra going to ride in the back of a pickup truck to go harvest avocados on some beaner's plantation, or start scrubbing toilets in a hacienda?
This photo shoot should certainly be a wake up call for Alexandra that her career in heathen Hollywood has hit rock bottom, and that it is time to move on to far more virtuous pursuits by voluntarily selling herself into sexual slavery in the Middle East. Of course to be fair Alexandra never had a chance to "make it", for there is no place in the modern multicultural entertainment industry for a big breasted blue-eyed white woman.