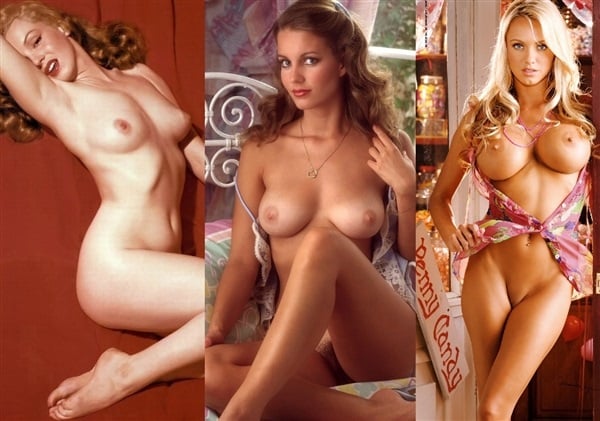 ---
Last month Playboy magazine ran their last issue featuring a nude Playmate centerfold, and from now on Playboy will no longer feature any nudity in the magazine.
Unfortunately the decision to remove nudity from Playboy was not made by Hugh Hefner after experiencing a "road to Damascus" type revelation in which he realized that the sinful female form should be obscured at all times, but rather because infidel culture has become so hopelessly depraved that the sight of big breasted naked women is no longer of any interest to heathen men unless the nude women are felching a black man's spunk out of a tranny's gaping anus.
To mark the end of the Playboy era we have compiled the photos of every Playmate centerfold from Marilyn Monroe in the first issue in December 1953 to Kristy Garett in the last issue from February 2016 below (in chronological order). That is 746 nude women, which reminds us Muslims of our harems… with only difference being of course that Bill Cosby has not drugged and raped most of the women in our harems.