---
Kendall Jenner flashes her nipples in a see through bra in the Snapchat video above.
Whoring is clearly in the Jenner DNA, as Kendall's sister Kylie flashes her bosomy cleavage at the end of this video. However, thankfully Kendall's father Brucelyn didn't decide to also join in on the action and expose his old tranny tits.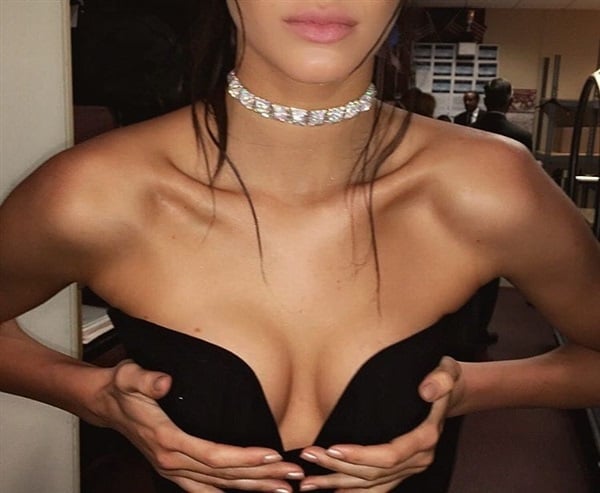 Kendall Jenner is clearly fixated on her perky little breasts, as not only did she flash her nips but she squeezed her boobs in the Snapchat photos above and below from the White House correspondents dinner.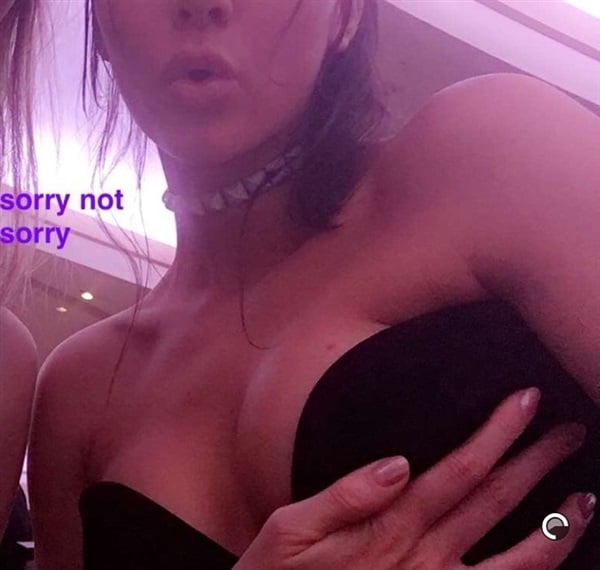 Obviously Kendall's tit sacks are in desperate need of a good hard tongue lashing from a virile Muslim man. For once Kendall has had a Muslim's coarse beard rubbed all over her boobs she will learn the value of modesty, and never again be so brazen with her breastal Snapchat sluttery.