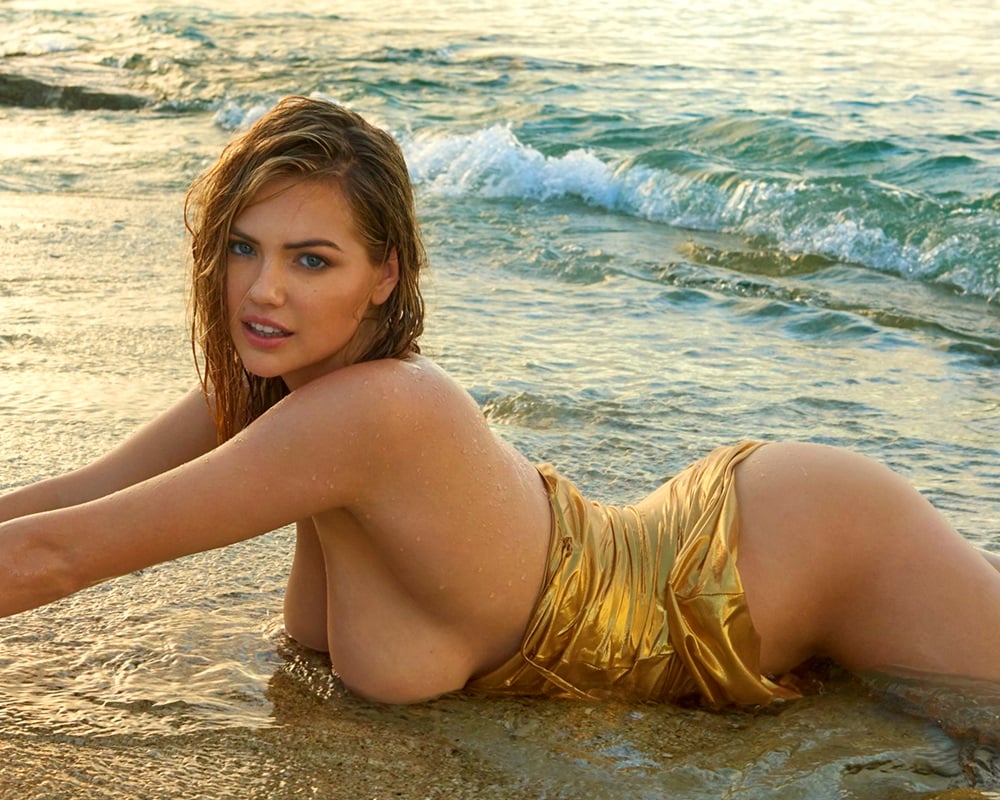 ---
Kate Upton and her big boobs make their triumphant return to the pages of the Sports Illustrated Swimsuit issue in the nearly nude photos below.
After taking a few years off to get fat and then thin again, Kate Upton and her immodestly large breasts are back in Sports Illustrated being crammed into bikinis ten sizes too small. Only this year Kate shows off her range as a model by also flaunting her ass in a thong and while laying bottomless on the beach.
Yes Kate Upton appears to have picked right up where she left off, and her massive mammaries are as impressive as ever. With Kate's comeback to the modeling world complete, perhaps this will finally be the year that she poses bent over while getting her milk wagons drained into a pail for Dairy Farmer Quarterly. As that is the one photo every red-blooded Muslim man wants to see, for Kate Upton's oversized udders would make a Holstein cow green with envy.