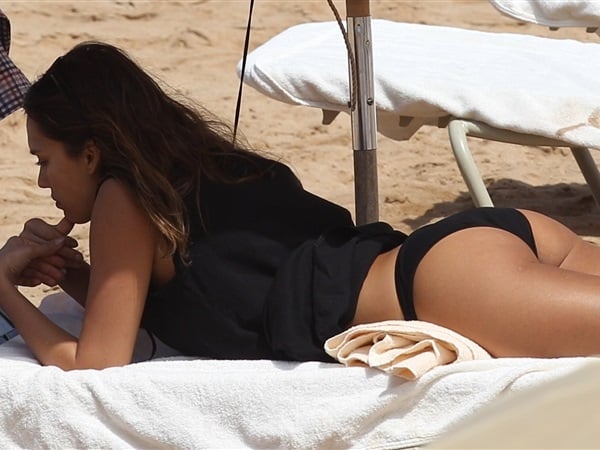 ---
We are now on to day three of Jessica Alba's Spring Break bikini slut fest, and as you can see in the photos below Jessica has not slowed down as she continues to brazenly flaunt her disgusting decrepit old lady body in immodest swimwear.
At 34-years-old Jessica Alba is about 24 years past her prime, and should be at home tending to her grandchildren not out on some beach displaying her rapidly deflating body in a bikini like this.
Thankfully Jessica Alba's geriatric degeneracy can not continue for much longer, for the sands of time are unforgiving and Jessica will surely run out steam soon and then have to return home to her rocking chair and that pair of socks she is no doubt crocheting. Certainly Jessica Alba is already pushing her luck with this sickening bikini beach peep show, for at this point she is liable to break a hip… or better yet split her skull open when she offends the eyes of a pious Muslim holding a large seashell.