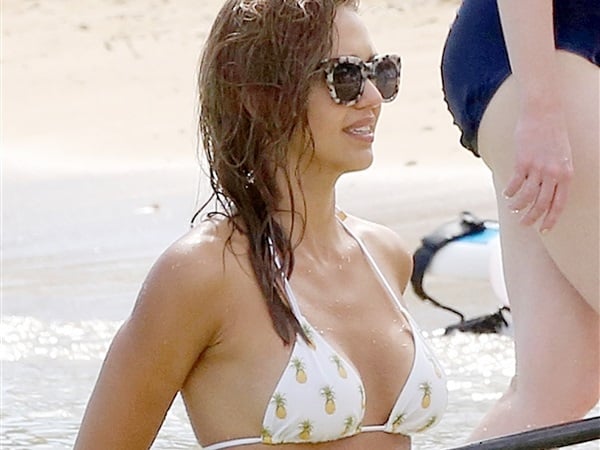 ---
Jessica Alba not only once again offends us pious Muslims, but she also insults the heathen Polynesians as she flaunts her sinful female body in a pineapple covered bikini in the photos below.
In Polynesian culture the pineapple is a symbol of welcoming, so Jessica Alba covering her disgusting sex organs with a pineapple bikini like this is not only extremely slutty but also disrespectful. It is too bad Hawaiians are all degenerate obese meth heads, or they could stone Jessica with pineapples to avenge this disparaging bikini display.
Of course Jessica doesn't need a pineapple print covering her banged out cock cave and titty mounds for us to know that they are open for business, as she is such a whore that her vagina is being inducted into the NFL Hall of Fame as the greatest wide receiver of all time. Speaking of the NFL, Tom Brady thinks Jessica Alba's deflated boobs would make great footballs, and her tight end will no doubt have many brown balls thrown at it in the coming months.