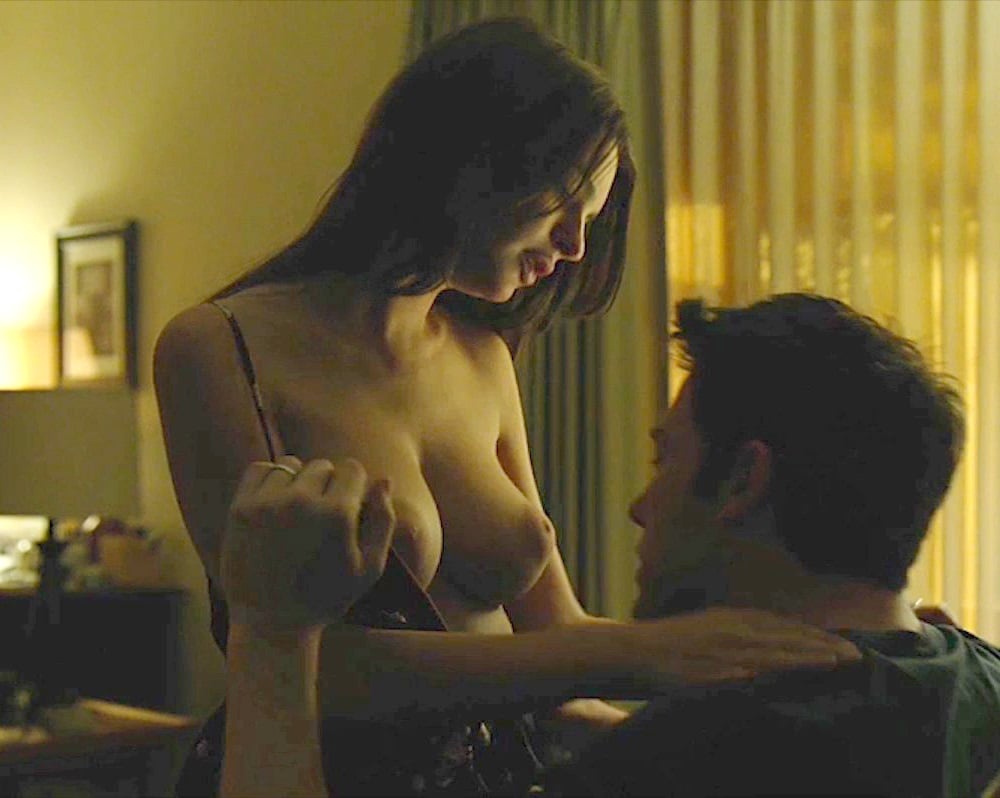 ---
Some moments in cinema are just too important to allow the Zionists who run heathen Hollywood to ruin with their cheap Jew lighting, and Emily Ratajkowski's classic nude scene from "Gone Girl" is one of those moments.
As you can see in the video above, this pivotal scene in which Ben Affleck buries his face between Emily's bare breasts has been expertly brightened and color corrected to reveal Emily's puffy pink nipples in all of their depraved glory.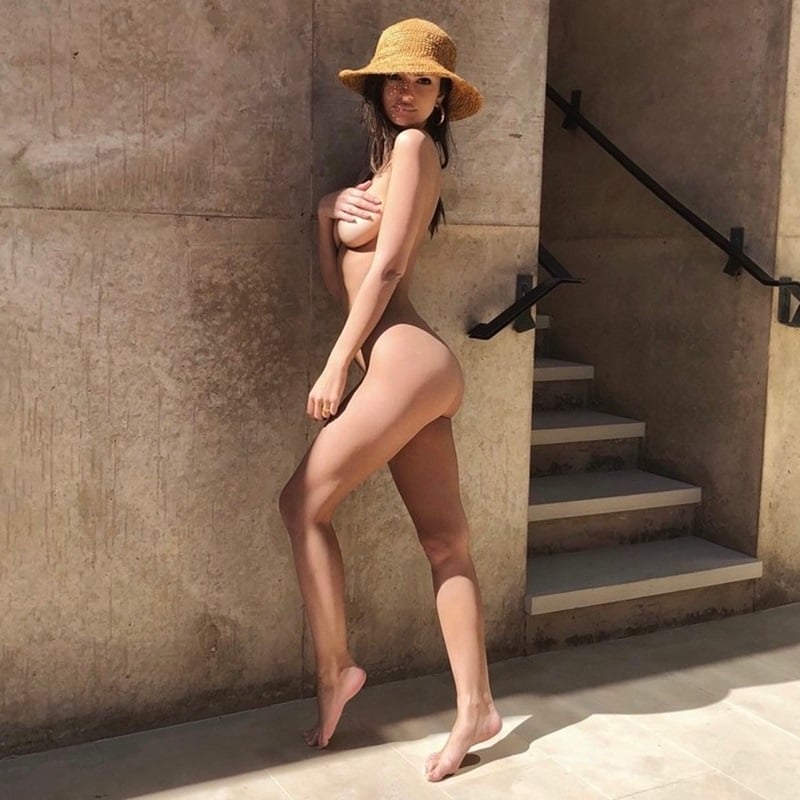 Of course nowadays Emily thinks she is too good to reveal her sex organs in front of the camera, so she is constantly releasing infuriating covered nude pics like the ones above and below instead.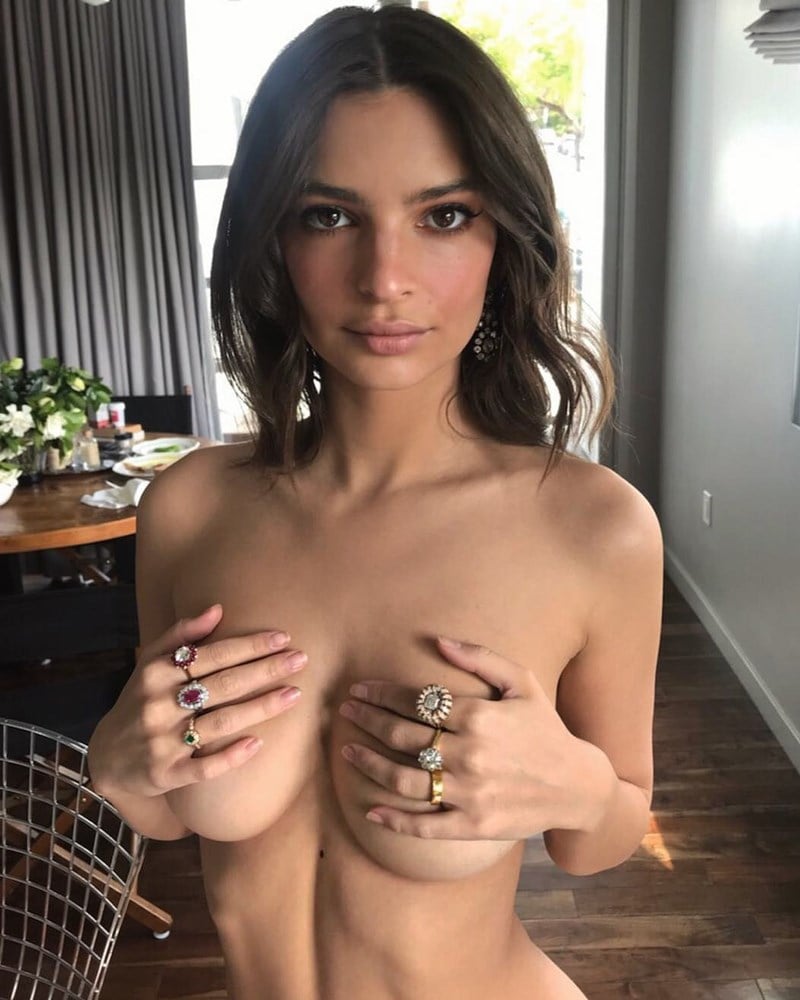 I guess having a big movie star like Ben Affleck slobbering all over her magnificent milk sacks really went to her head. Clearly what Emily needs is to have her tit toppers vigorously tongue lashed by a virile Muslim man, so they once again learn some humility and resume their proper role as masturbation fodder for the masses.