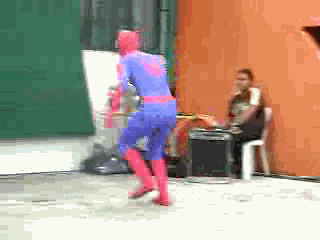 ---
We have just received what appears to be exclusive behind the scenes video from the set of the new "The Amazing Spider-Man" movie which is due out later this year.
If this thrilling action scene of the putz superhero Spider-Man trying to back flip off a wall is any indication, then this movie is going to be incredible.
Evil has met its match as this spazz in tights hurls his awkward body around for 2 hours of nonstop excitement. I for one can not wait to see more from this reboot of the classic Spider-man movies.