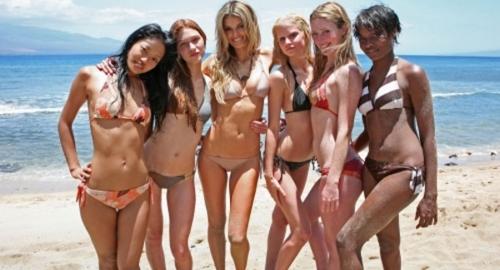 ---
Marisa Miller posted some behind the scenes pictures of herself on her blog. If you have not read Marisa Miller's blog before I highly recommend you check it out.
Marisa blog is easy to read (she doesn't use many words outside of an average 2nd grader's vocabulary), and it is infinity relatable.
Take her most recent entry for example. Marisa was in St. Tropez for the weekend and she was enjoying her morning tanning session on the beach, while a couple local boys fanned her with palms. Anyway get this, the waiter from the 5-star resort kept bring her complimentary Cristal mimosas, but, and here is the kicker, he kept forgetting to put a fresh strawberry in them like she requested! It ruined her whole morning! I think we've all been there before!