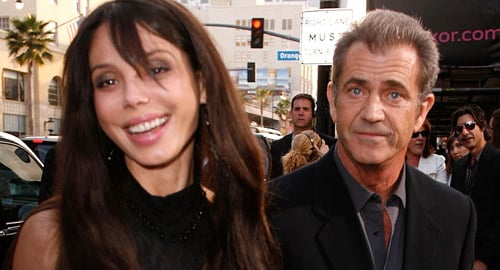 ---
Russian Supermodel Oksana Grigorieva has been accused of smashing her face into Mel Gibson's defenseless knuckles, CelebJihad has confirmed.
During the incident, which allegedly took place in January, the crazed Oksana attacked Gibson without provocation while he was praying quietly in his room. Using her face as a weapon, she struck Gibson's knuckle with such force that she reportedly broke her nose and knocked out several of her own teeth.
This is a new low for Western women, even for a Russian girl. While I've come to expect immoral behavior from infidels, attacking such a noble figure as Mr. Gibson is beyond contemptible. Let's hope the authorities have the foresight to lock this harlot away so she can no longer bedevil such a brave, anti-Zionist stalwart like Mr. Gibson.