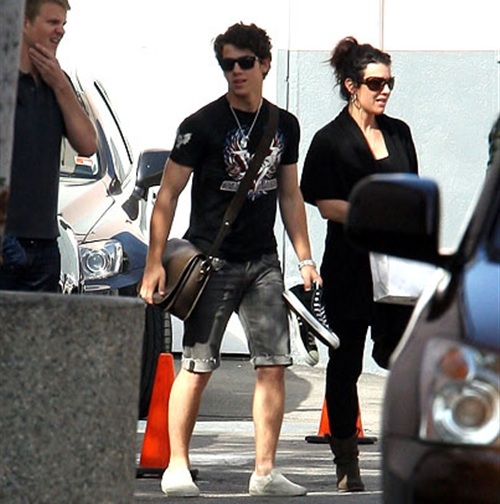 ---
Well when you are wrong you are wrong, and boy was I wrong about Nick Jonas. In the past I have suggested that singing sensation Nick Jonas may in fact be a gay, which resulted in angry comments from Nick's teen girl fans explaining to me that Nick can not possibly be gay because he is "awesome" and that they are planning on marrying him.
Needless to say that I feel pretty foolish now that I've seen this picture of Nick Jonas with his man-purse or "murse". He is the picture of heterosexuality with that thing tossed over his feminine shoulders. I can pretty much guarantee that he uses it for storing firewood, ninja weapons, and shark meat and definitely not for carry around his makeup compact, lip gloss, and lube for getting railed by numerous dudes.
Yes, Nick Jonas is most definitely not gay. He is all about putting things in vaginas. Who knows maybe he'll shove his murse up a lucky lady. He is just manly enough to do it.