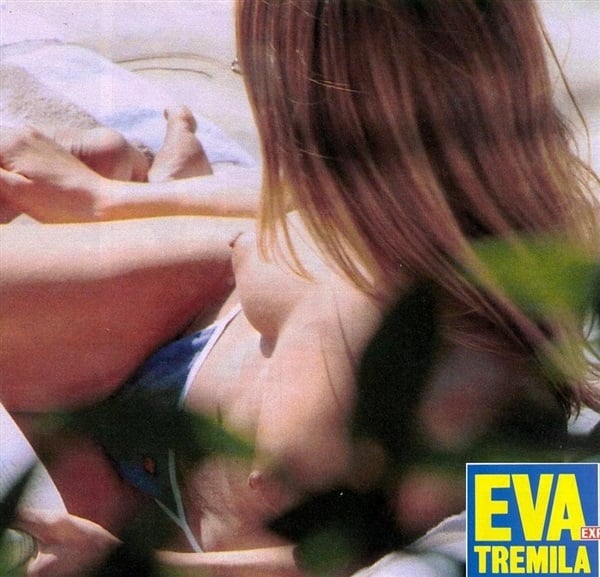 ---
For this week's "Throwback Thursday" we have a couple of banned topless photos of actress Jennifer Aniston.
The photo above of Jennifer's perky titties out sunbathing was taken back in 1999. Jennifer actually won a half million dollar lawsuit against the photographer who took this photo, and successfully had it suppressed in all major celebrity news publications. Of course we here at Celeb Jihad are immune to the rulings of infidel courts as we only answer to Sharia law, so we may post this photo with impunity.
Next up we have the topless photo below of Jennifer Aniston which was taken on the set of her 2006 film "The Breakup". As you can see Jennifer had no problem walking around the set of this movie while completely topless thus creating a hostile work environment. Reportedly two key grips and one gaffer who worked on this film had to file for disability, as the continuous sight of Jennifer's shameful bare breast meat resulted in them developing post-traumatic stress disorder (PTSD).