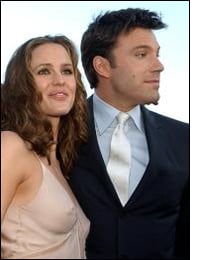 **World Exclusive**
**Must Credit CelebJihad.com**
First it was Brooklyn Beckham. Next came Bronx Mowgli Wentz.
Now there's Staten Island Affleck.
Ben Affleck and Jennifer Garner joined the growing list of celebrity parents to name a child after a New York City borough, welcoming their second daughter, Staten Island, into the world on Tuesday.
Affleck's spokesman, Shawn Sachs, said the parents wanted to give their child a "unique, yet trendy name," and that the name Staten Island "offered the best of both worlds."
Staten Island joins the couple's first daughter, Violet, as well as the couple's first abortion, "Daredevil."
---
Special Thanks to Rob Sanford