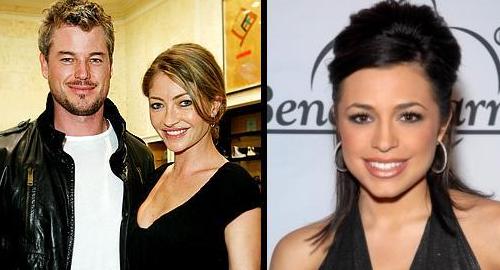 ---
The latest celebrity sex tape features Grey's Anatomy's Eric Dane, his wife Noxzema girl Rebecca Gayheart, and former Miss Teen USA Kari Ann Peniche.
Unfortunately, this "sex tape" doesn't contain any, you know, sex. It's just a disappointing video of three high, naked people hanging out around a hot tub. Eric doesn't even Noxzema Rebecca's face!
Anyway here is the video. I suggest fast forwarding to the end where you can actually get some decent shots of Rebecca and Kari Ann naked together.