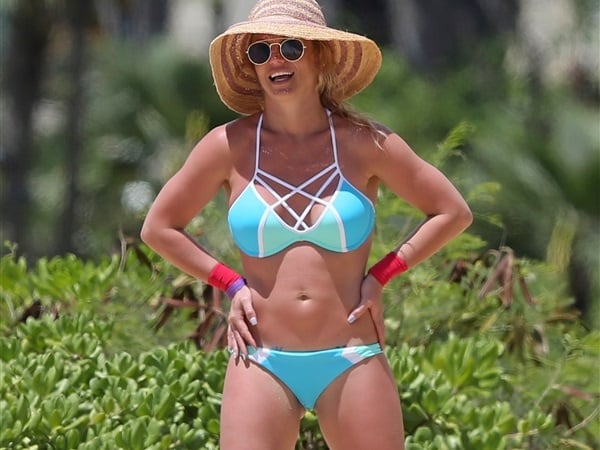 ---
Britney Spears flashes some of her old lady camel toe (here) while in a bikini in a couple of the candid beach photos below.
Britney's camel toe looks more like a camel hoof… Actually to be even more accurate Britney's crotch looks like it has been repeatedly kicked by a camel's hoof. Of course with Britney having spent almost 30 years in the heathen entertainment industry, that analogy is probably fitting for what her lady bits have been through.
Yes starting with her early days on "The Mickey Mouse Club", to her rise to pop superstardom in the late 1990's, and finally now in her twilight years spent whoring her decrepit elderly body onstage in Vegas, Britney Spears has been rode hard and put up wet more times then can be fathomed. It is interesting to note though that even with all the man balls that have been thrown at her threw the years Britney still hasn't learned to catch… Probably because she is just more comfortable having the balls bounce off of her chin.