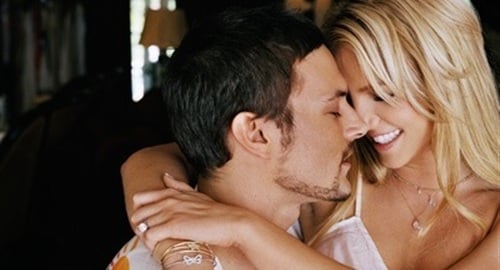 ---
After ending things with her fiance Jason Trawick last week, Britney Spears has reportedly rekindled a relationship with her ex-husband and babies' daddy Kevin Federline.
Britney and K-Fed were spotted last night getting cozy in a private booth at a Waffle House of Sunset. The happy couple were then seen retreating to the parking lot for a hot and heavy make out session in the back of Kevin's 1995 Pontiac Firebird.
Britney Spears and Kevin Federline were the closest thing white trash America had to a royal family, so the news of their renewed love affair will no doubt be met with much celebration as Mountain Dew cans are popped, meth is smoked, and Honey Boo Boo is blasted throughout the night.