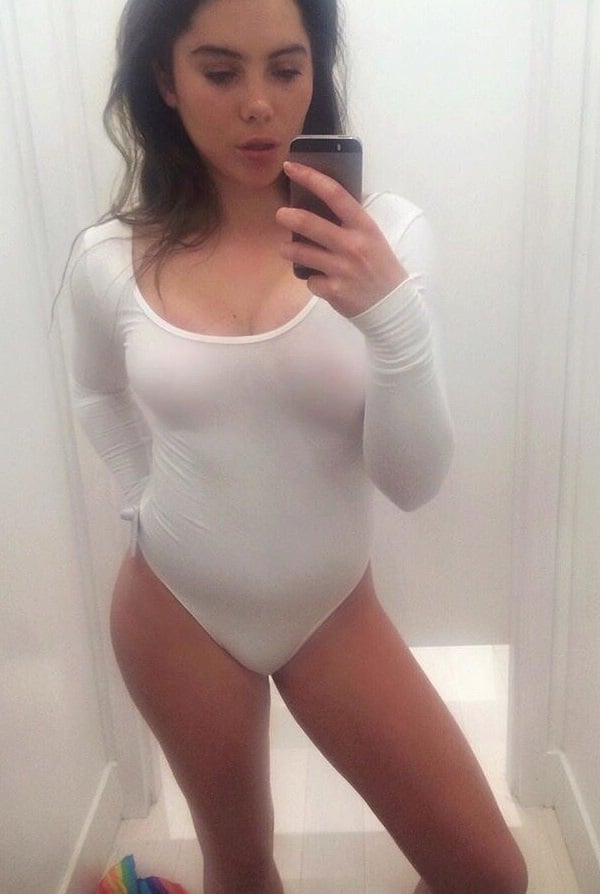 ---
This week started off with 19-year-old US Olympic gymnast McKayla Maroney and 18-year-old former Disney star Bella Thorne battling it out for attention on social media by showing off their deep cleavage, so it is only fitting that the end of the week brings us yet another slutty selfie Snapchat showdown between these two social media rivals.
Up first we have McKayla Maroney displaying her tight gymnast body and thick pussy mound in an all white leotard in the photo above. This is certainly a bold move by McKayla, and with her surgically enhanced titties and pursed dick sucking lips looking their best in this pic it will be a tough one to beat. However, if anyone is up to the challenge it is Bella Thorne, so lets see what she has to offer in the photo below.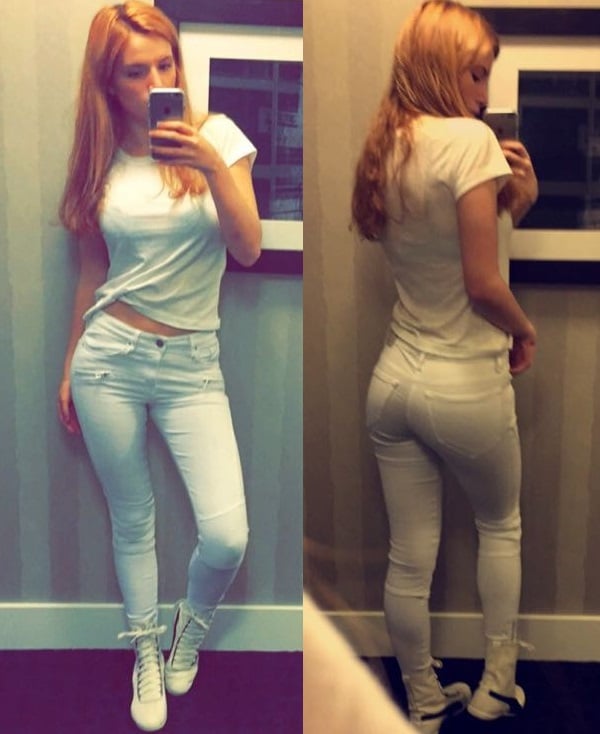 As you can see Bella also wore all white for her slutty Snapchat selfie, but instead of wearing an extremely revealing outfit like McKayla, she simply wore a tight one and took photos from both the front and back.
While no one can deny that Bella Thorne has a well-rounded body, the win in this battle definitely goes to McKayla Maroney as her bulbous breasts and engorged lady lips will certainly garner her more attention and "likes" from the hopelessly depraved social media obsessed infidel public. Better luck next time Bella… as there definitely will be a next time.