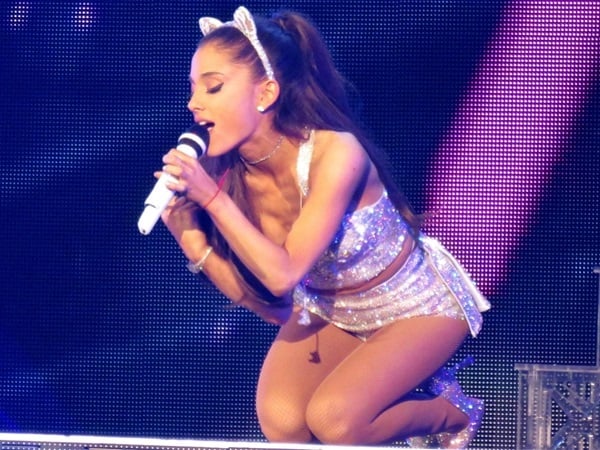 ---
The last time we saw Ariana Grande she was licking donuts and declaring her hatred for America and Americans. Of course since then Ariana was forced to issue a disingenuous apology, which she delivered on her knees while nearly fellating the microphone in the photo above. Though to Ariana's credit at least her mic is white now.
When Ariana wasn't begging the degenerate American public's forgiveness for calling them out as the disgustingly obese heathens that they are, she has continued touring the country, prancing around on stage showing off her tight little ass in booty hugging leotards.
In the video above we have compiled the best booty moments from Ariana's recent performances. As you can see Ariana, is still in top form and in desperate need of a good hard butt banging from a virile Muslim cocksman. If she were to go on one more anti-American rant she just may get it.